COOKING WITH LORETA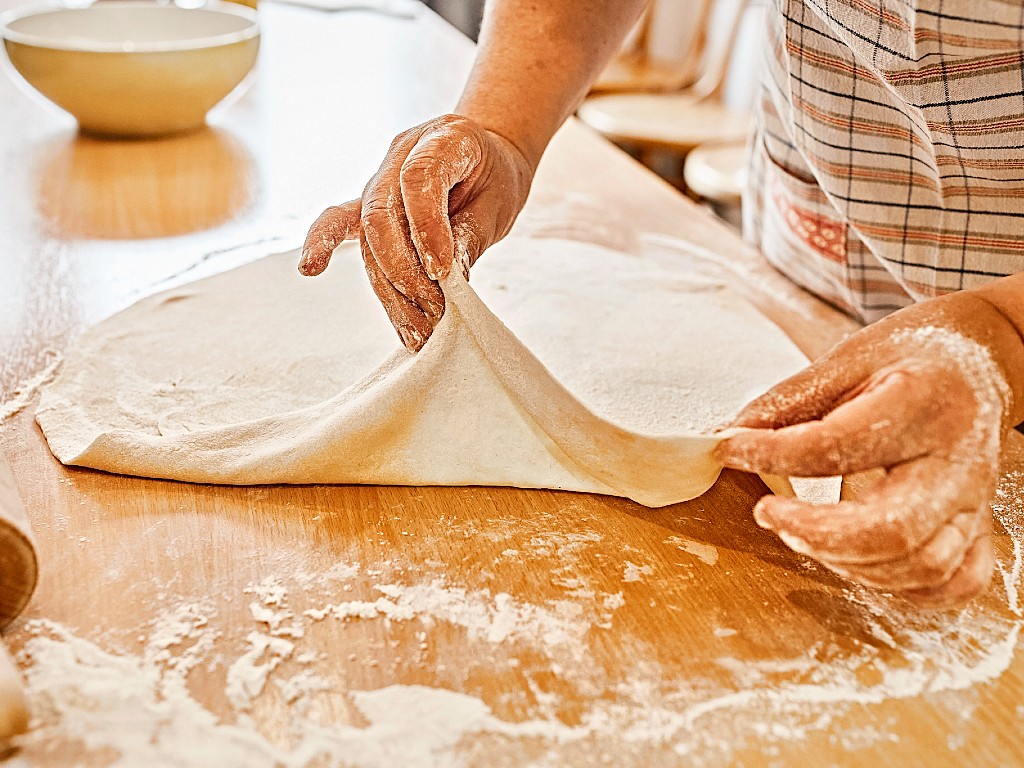 Discover Valposchiavo while cooking with Loreta
Learn how to prepare "Taiadin" and "Tortelin da pom", two traditional recipes from Valposchiavo
Loreta Ferrari loves the cuisine of Valposchiavo and enjoys cooking for guests. From Tuesday to Sunday you can swing a wooden spoon with her to conjure up "Taiadin" or "Turtelin da pom" with 100% Valposchiavo ingredients. Loreta will reveal one or two secrets of Valposchiavo cuisine.

Validity
December - February
Tuesday - Sunday

Admission
CHF 75: cooking class with recipes, aperitif, lunch, water, tea, coffee and digestivo
On request up to 2 days in advance
The experience only takes place with a minimum of 2 participants
Meeting point: Chiesa Santa Maria Assunta, 11.00 a.m.
For further information and reservations please call T 081 839 00 60
---
Contacts
Valposchiavo Turismo
7742 Poschiavo
T +41 81 839 00 60
info@valposchiavo.ch