Agriturismo Alpe Palü, Alpe Palü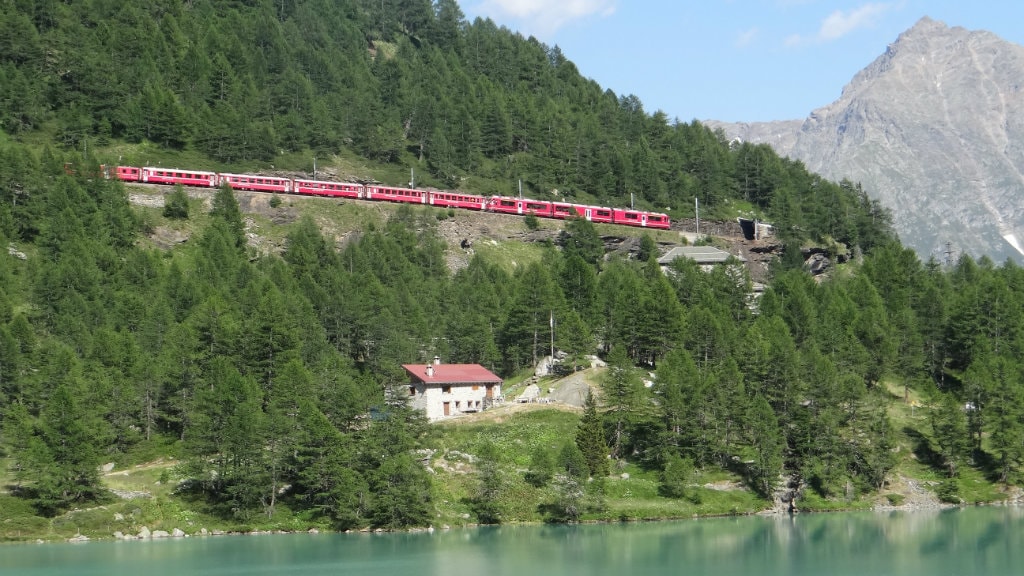 The heart-shaped lake at the foot of the Palü glacier
Alpe Palü is located 10 minutes from the train station of Alp Grüm. Reachable only in summer, walking along the path parallel to the railway to Cavaglia, Alpe Palü offers visitors a majestic view of the Palü Glacier and the surrounding mountains.
A friendly family awaits you, cooking with their own organic products and specialities from the Poschiavo Valley.
A playground and farm animals delight the little guests.
Don't miss the farmer's brunch, the August 1st brunch and the donkey race.
Possibility to stay overnight in a rustic dormitory with bathroom on the floor.
Your visit is always welcome.

+41 79 336 08 70
info@azienda-vitali.ch