Best of Content Marketing Award: Die Zürcher Agentur «Passaport» gewinnt 1x Gold und 2x Silber
Im Juni 2018 kehrte die Zürcher Agentur "Passaport" mit drei wichtigen Preisen aus Wien zurück. Am Best of Content Marketing Award gewannen ihre innovativen Tourismuspublikationen einmal Gold und zweimal Silber. Valposchiavo Turismo arbeitet seit 2016 mit "Passaport" für die Erstellung seiner Gästebroschüre zusammen und ebendiese Broschüre - der «Valposchiavo Reiseführer 2018» - ist eine der ausgezeichneten Publikationen. Valposchiavo Turismo gratuliert "Passaport" herzlich zu diesem wichtigen Preis.
Der Best of Content Marketing Award ist der grösste Wettbewerb für inhaltsgetriebene Unternehmenskommunikation in Europa. "Passaport" wurde für das Zürcher Magazin "The Visitor" mit Gold ausgezeichnet und für die Gästebroschüren/Reiseführer "Valposchiavo" und "Bündner Pärke" durfte der Verlag die Silberurkunde entgegennehmen. "Dass wir als kleiner Fisch im grossen Haibecken gleich drei Auszeichnungen, eine davon gar aus Gold, mit nach Hause nehmen dürfen, ist einerseits eine Anerkennung unserer Arbeit und andererseits ein Beweis dafür, dass wir auf dem richtigen Weg sind. Wir verstehen den Tourismus von beiden Seiten, weil wir einerseits viel mit Destinationen und Anbietern sprechen und andererseits selber als aufmerksame Touristen unterwegs sind", sagt Jon Bollmann, Geschäftsführer der "Passaport".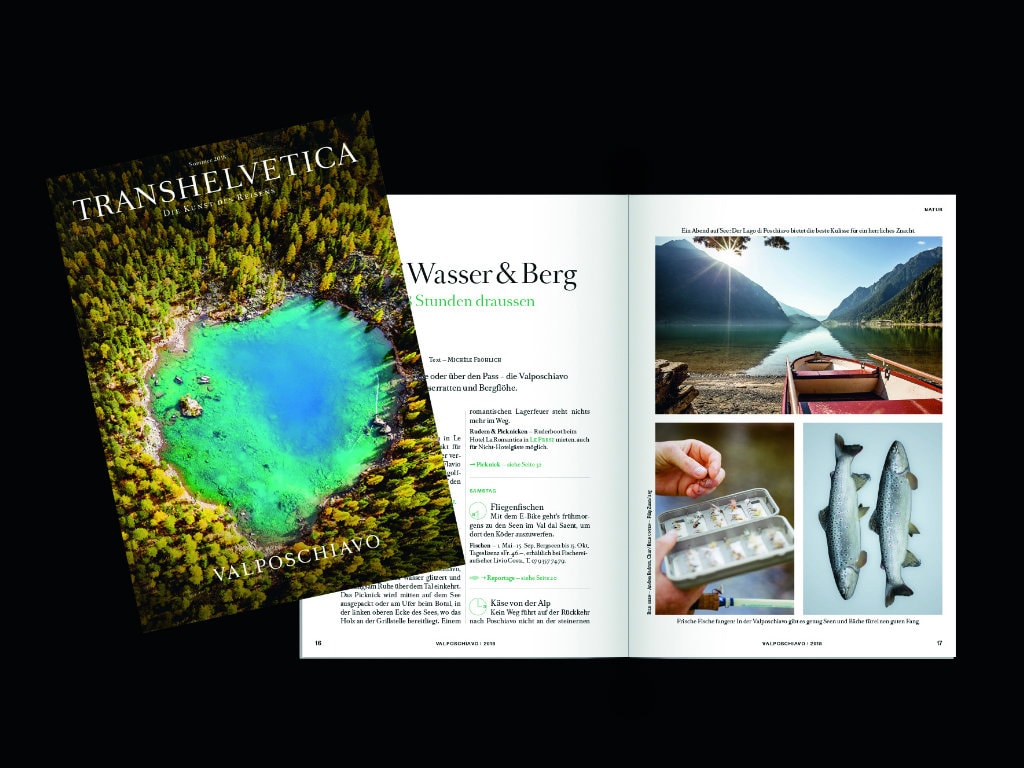 Eine Jury aus über 200 Fachleuten zeichnete die besten Publikationen in 54 Wettbewerbskategorien aus. Dazu mussten sie 781 Einreichungen bewerten – so viele wie noch nie in der 16-jährigen Geschichte des Awards. Nur «wer nachweisen kann, dass mit Content strategische Geschäftsziele erreicht wurden, der hat beste Chancen einen Award zu gewinnen», sagt Michael Höflich, Geschäftsführer Content Marketing Forum.
Die drei Publikationen von Passaport wurden alle in der Kategorie Magazine B2C Tourismus und Verkehr ausgezeichnet.