Capanna Anzana, Val dal Saent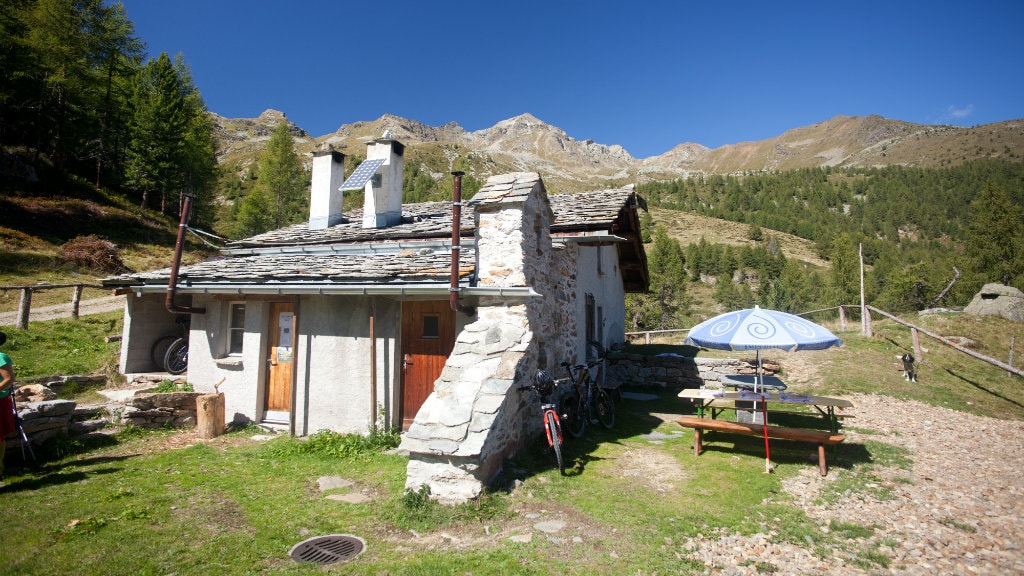 The Capanna Anzana is on the border between Switzerland and Italy (Valposchiavo and Valtellina) at 2050 m a.s.l. The hut is a property of the Brusio city council and it was built by a volunteer group who loves the mountain. It is an ideal starting point to explore the Val da Saent with its untouched landscape.
Breakfast and tasty barbecues on request. An outdoor barbecue grill is available to guests. Wood heating and shower with hot water (wood hot water heater). In summer fresh alpine products such as cheese, butter and milk can be purchased directly from the herdsman.
The final cleaning is to be carried out by the guest. Otherwise a fee will be applied.
Please contact the person in charge of the mountain hut at T +41 79 951 85 86 to get the lock code for the key.
Open: June - October.
T +41 79 951 85 86
francobalsarini@bluewin.ch